Westconnex, Progress on the Habitat Extension
The Westconnex New M5 Instrument of Approval requires that the habitat extension be finished with one year of construction of the new M5. Westconnex considers New M5 construction to have started in November 2016. I looked at area around the RTA habitat on June 29, 2016. It was clear that New M5 related work had already commenced. But Westconnex considers all work prior to November to be site preparation work. See email from the New M5 Community Relations Team. I find this distinction unconvincing because it doesn't make any difference to the frogs whether they lose habitat to site preparation or to construction. But anyway, Westconnext is working to a finish time of November, 2017, for the habitat extension. As of July 17, Westconnex considers itself to be on track to finish by November, according to verbal communication from Community Relations.
It has taken rather long for visible work to get started. Below is a picture of the site which I took on June 24, 2017.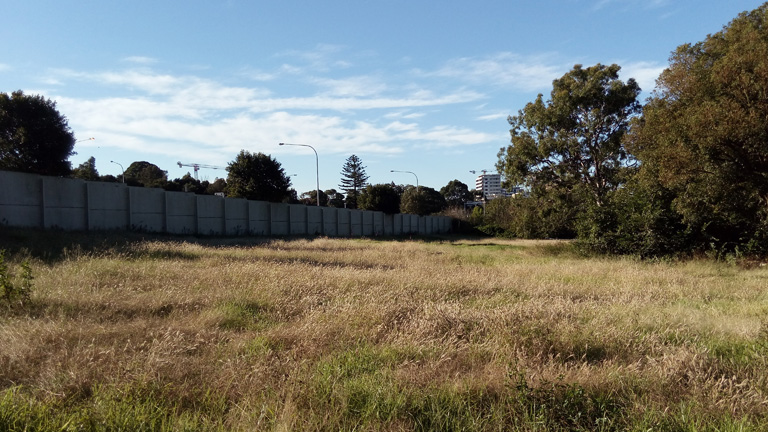 But as of June 29, 2017, site preparation has finally started, after a number of delays. Information from the community relations team has not been as comprehensive as I would have liked. Here are the milestones, put together as well as I could.
Below is a photo I took on June 29 to show that site preparation has started.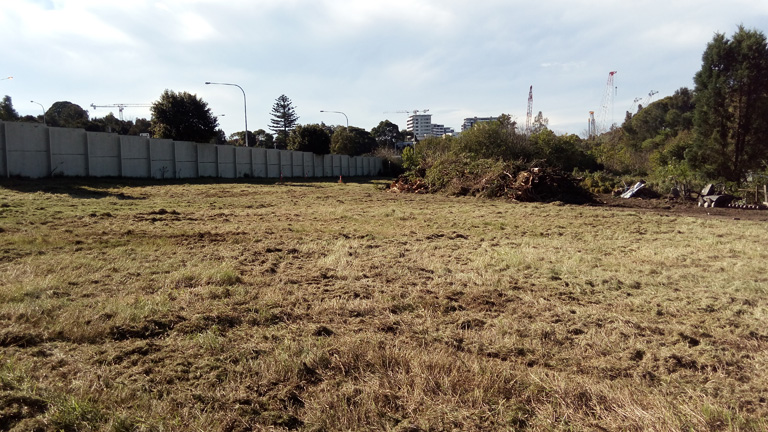 You will notice that some trees that were there on June 24 are now gone. Community Relations told me on June 28 that there were trees on the site which are not suitable for GGBF habitat and need to go.
Recent Development - Site Preparation Halted due to Contamination
I noticed that after some initial progress, site preparation seemed to have stopped. I first spoke to Community Relations about this on July 12 and found out that contamination has been discovered. Community Relations was not able to tell me about the nature of the contamination at the time. They got back to me on July 19. The contamination is due to the site having been a bus depot at some point in the past. Community Relations don't have more detailed information. Westconnex will need to figure out how to remediate this and then get more approvals.
Westconnex is still planning to finish the habitat extension in November (as of July 17 when I had a telephone conversation with Community Relations).
On July 20 I had a conversation with the supervising engineer of construction who confirmed what Community Relations had said. In addition he said that the contamination was minor and not exactly where the ponds will be constructed.