Bike Path Following RMS M5 Access Track
There is an existing vehicle track which leads from east of the car park (currently fenced off on the western side) past the western side of the RMS facility to almost the sewer. Judging by the condition of the track compared with another foreshore access track, it is not used much by vehicles. This track could be turned into a path which would function mostly as a bike path without ruling out occasional access by RMS vehicles (there isn't much RMS vehicle traffic, so there should not be a problem).
Pictures: The north of the access track.
Below is a picture of the access track at about the point where the bike path needs to get onto the sewer.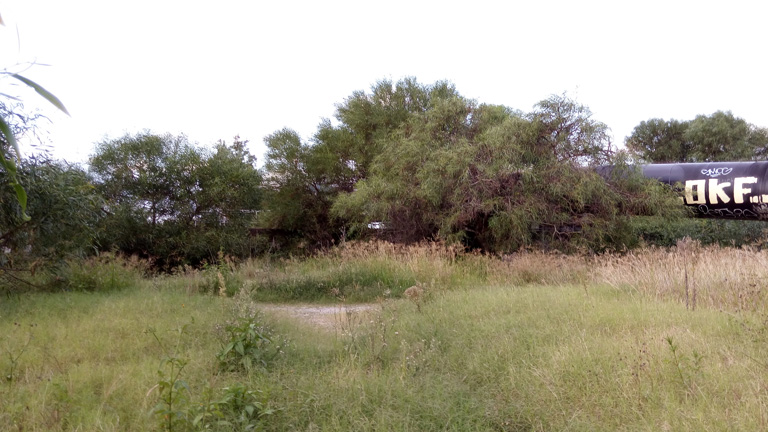 Below is a picture a little bit closer to where the pipe crosses the sewer.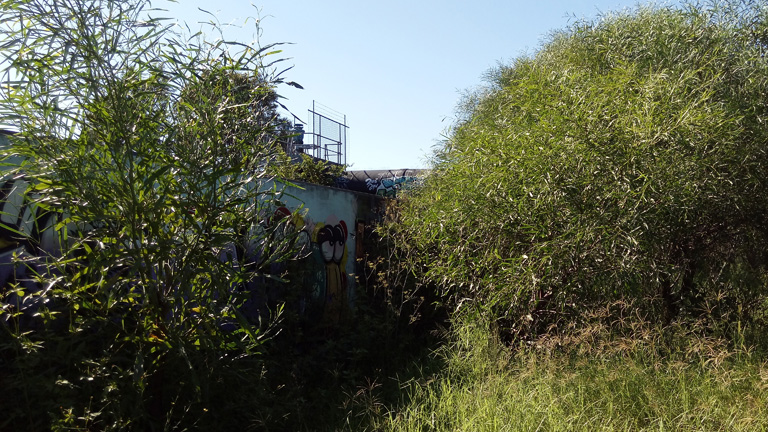 Pictures: From the middle of the RMS access track.
The first picture is looking south and the second picture is looking north.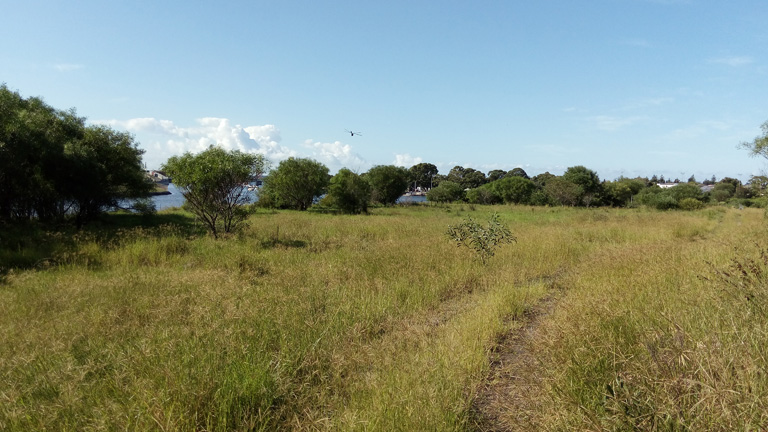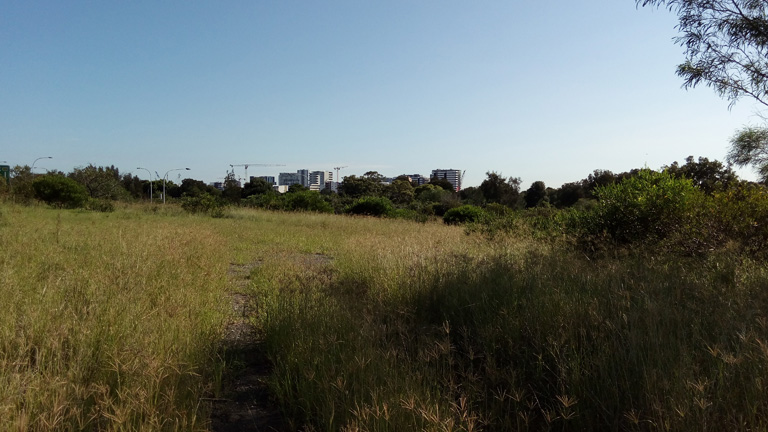 Picture: The end of the RMS track, looking into the southern part of the proposed bike path route
The abandoned concrete chunks and steel beams would obviously have to go. The fence and gate are unnecessary and should also go.