Trail next to the Sewer
Between the M5 and the golf course is a concrete-enclosed sewer. There is to be a trail between that sewer and the M5. The trail would start from the bike path underpass under the M5 at the Eve Street wetlands. From there it would go up, more or less along an existing trail until it reaches the junction of the sewer from Marsh Street and the sewer from Eve Street. From the latter sewer there is a metal set of stairs down that leads to the land between the sewer and the M5. There is an existing track which is quite compromised by weeds but which is nevertheless walkable. That leads all the way to the Cooks River foreshore.
The existing track up from the underpass under the M5 is sloped. So it would need some work done on it to support more pedestrian traffic without erosion.
The existing track from the sewer junction to the foreshore is mostly right next to the sewer. The side of the sewer is covered in graffiti. But even if it were bare concrete, that would still not be pleasing. The solution is to place the new trail a meter or two away from the sewer and plant plants along the side of the sewer to obscure the sewer.
Picture: The start of the trail
In the picture below, there is the start of the trail coming off the bike path underpass under the M5. It goes up and along the fence and then through some dense vegetation.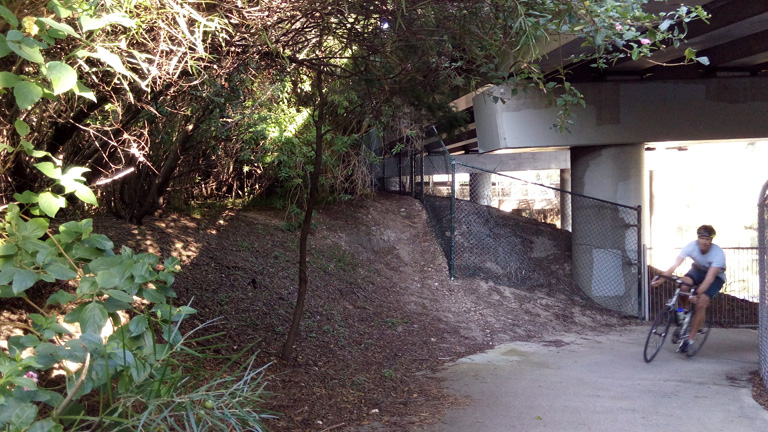 Picture: Emerging on the sewer
After walking through some fairly dense vegetation, we emerge here. The stairs lead down to the section of the new trail which will go along the sewer.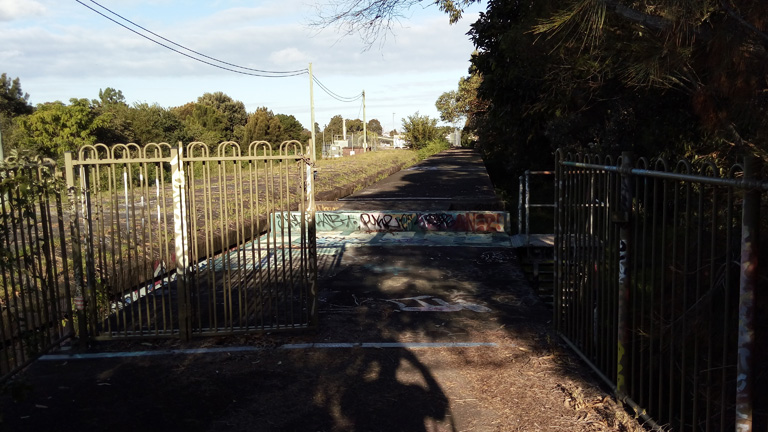 Picture: Along the south side of the sewer
Below is a picture of southern side of the sewer line. There are some weeds there, but it's not too hard to imagine this becoming quite nice.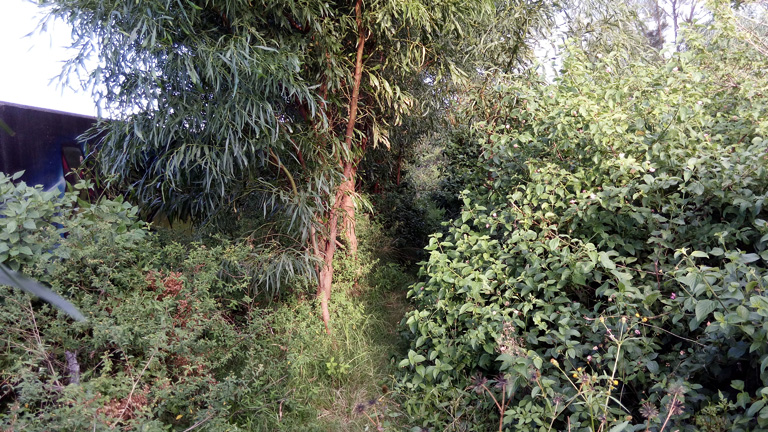 Picture: Emerging in the open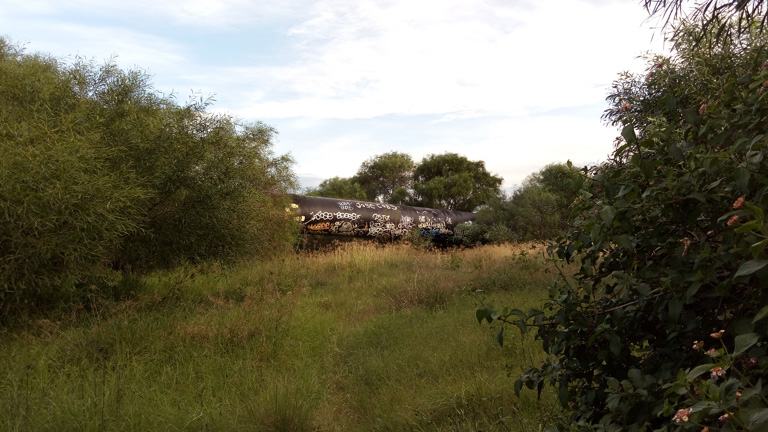 Picture: Just above the foreshore
We are looking at the sewer where it transitions to a bridge. There is a glimpse of water just under the bridge. With a little bit of greenery, a little bit of work on the track going down to the water's edge and with removal of unnecessary fences, this could be a lot nicer than it looks now.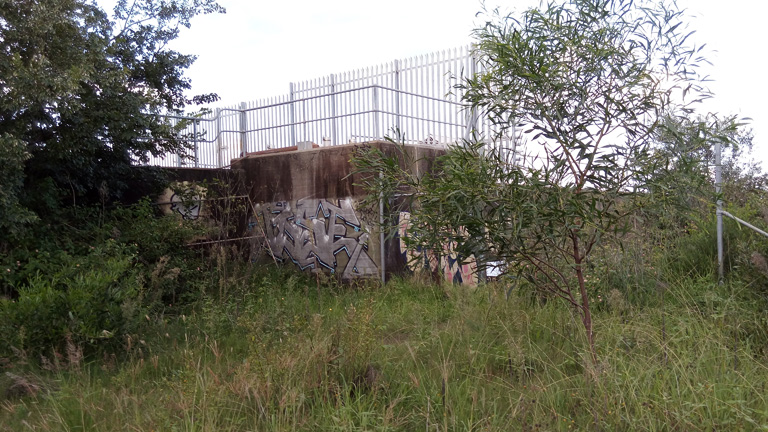 Picture: The foreshore
We have reached the foreshore and are looking south from the sewer. We would need a little bit of greenery to obscure the fence of the RMS facility.